Central High School


Class Of 1979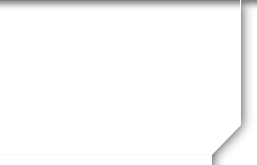 Timothy Klapperich
Profile Updated:
March 18, 2009
| | |
| --- | --- |
| Residing In: | Rapid City, SD USA |
| | |
| --- | --- |
| Occupation: | Floor Covering's Installer |
Comments:
The bitch is back! We Desiree and i just celebrated our 25th anniversary Feb. 18th 2009. Wow how the years fly by. Can't wait to see everbody and how old they look, but also I can't wait to see how good some of you women look' cause you know I always had an eye for the hotties! LOL! Desiree and I have 3 sons and one daughter Cody 24 works for me installing floor coverings, Casey 23 is going into the Navy in a couple of months and is getting married in Oct. Carey 19 is in the Army and will soon be stationed in Georgia and sounds like he will be going to Iraq, and then there is Cayla an only child, spoiled rotten girl, drama queen, but she loves to hunt with her dad. Quit drinking for 19 yrs. raised my boys, told the wife i may have a drink when i was 50. Made it to 47, sis Joni ratted me out! @#$@# All is good in the Klapperich house, Desiree is a good women. Anybody that can put up with me, is a good women! Love her!
School Story:
Started Central at 114lbs. Graduated 160. As most of you know met a gal , Rita Zubrod, OH my god if there would have been a stalking law in 1979 I would have went to jail! LOL! If I would have invested the money i spent driving St. Anne St. I could retire now! Her dad could have killed me! Went to North Jr. High, started hanging out with the Southsiders. Fletch, Sahli, Beaird, Luke, Suds. Party! We tried for 3 years to get Fletch high did'nt happen! Oh I think we got him to eat some seeds. Sports, I tried but I didn't have the support, and my parents could'nt support it. So I basically worked and partied. Had to buy my own clothes, pay for my car, insurance,etc. Wha,wha,wha. suck it up, so I did. Just like most of you had to do. So I hope you all agree with me , the class of 79' , kicks ass! We had alot of fun. The parties at Strato Bowl, behind Marine Life,Stoney Creek. And I also remember as sophamores at a pep assembly at old Central in the gym, throwing eggs at the Jrs. could have got our asses kicked there was some tough guys in that class! And can't forget walking the hallways and whenever Nadine Johnson was in earshot, yelling NC. LOL Nadine! I made lifelong friends, and maybe a few enemies, and if i did i hope it's all good now! I love life, my family, and my good friends. Hope to see you all at the reunion!!!