Central High School


Class Of 1979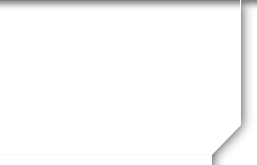 Sue Ghere Garofalo
Profile Updated:
May 23, 2009
| | |
| --- | --- |
| Residing In: | Rapid City, SD USA |
| | |
| --- | --- |
| Spouse/Partner: | Brian Garofalo |
| | |
| --- | --- |
| Occupation: | Treasures Around The World/Advanced Computer Sys |
Comments:
I am very blessed to have a wonderful husband named Brian Garofalo. We are having a great time together laughing, traveling, and spending time with our animals.

He works as a Director at Greentree and really enjoys his job. He gets a good deal of vacation so we enjoy traveling and making new friends wherever we go. We worship at Trinity Lutheran Church in downtown Rapid City and want to thank Jesus for all the wonderful things he gives us on a daily basis.

We have also spent a great deal of time taking photos in many of the galleries of Europe as well as throughout the different landscapes and citiscapes.

I also have done personal drawings, paintings, cartoons (my own character line), and other types of art.
School Story:
I think one of the best stories of school happened when we went to Europe with the band. We decided to smuggle a bit of beer back to the room in Germany to drink later.

Well - as luck would have it, we just got into the room and the chaperone came about to check on all of us - and yes - she came INTO THE ROOM. So there we are with all this beer and no place to hide it so one of my roommate (I won't incriminate anyone here - Sheryl Amen) decided to open the large french windows and start throwing the bottles out the window.

Well that wouldn't be so bad if she would have thrown them towards the alley or rolled them down the street so they didn't make so much noise, but in her infinite wisdom, she THREW them RIGHT AT THE STREET and one broke RIGHT IN FRONT OF MR. KNOWLES' FEET! She was SO LUCKY SHE DIDN'T KILL HIM WITH IT!!

Of course he asked the band at large if anyone knew about this, and amazingly no one had any idea how it happened or who was involved! We were so lucky we didn't get sent home right then and there!! We had all signed an agreement that there would be no drinking on the trip but it was irresistible since there was no drinking age there. They served it and we enjoyed it while we danced the night away!

We had another near miss of getting sent home on that trip as well. Our host family in Denmark wanted to have more cigarettes and alcohol and we wanted to see Sweden so they took us on a little cruise over to Stockholm, Sweden.

Everyone on the boat could bring back 2 cartons of cigarettes and 2 bottles of alcohol. We each brought that back for them and we got to take pictures of Stockholm, Sweden. I'm sure our school might have wondered why my roommates and I were the ONLY ones with Sweden in our scrapbooks.

The problem came in when we returned to the area where the band was performing the concert. My roommate had a solo on "Rock Around The Clock" and we were REALLY LATE, so our host family told us to duck down in the car and they just kept driving by the concert area. When the concert was over, we just went to the dinner and said - "We were just in the back, didn't you see us?"

We had an ace up our sleeve since our chaperone was dating the concert band director. They borrowed things from us one day when we were getting ready. So they were a bit preoccupied which allowed us to get away with much more than we would normally be able to otherwise. She even said - "Oh I saw them, they came in late." I guess it was a matter of - "I'll scratch your back, you scratch mine."

Oh the things you do when you are young! I would be so angry if the kids I deal with today did 1/2 the things we did in high school! I guess it is a very good thing that they will never know all of the things that happened!