Central High School


Class Of 1979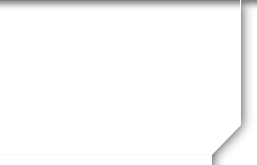 Nadine Johnson Thomas
Profile Updated:
October 7, 2018
| | |
| --- | --- |
| Residing In: | Rapid City, SD USA |
| | |
| --- | --- |
| Spouse/Partner: | Randy Thomas |
| | |
| --- | --- |
| Occupation: | Corporate Correspondence Manager, Synchrony |
Children:
Emma-25 - Graduated from the University of Nebraska, married, employed at Cornell University, Social More…Media Specialist
Veronica-22 - Senior at University of Minnesota
| | |
| --- | --- |
| Military Service: | National Guard |
Comments:
Just adding to the story...

I now work for Synchrony as a Corporate Correspondence Manager. Basically, I work in the Corporate complaints department and I am a manager of the process to research, resolve and respond to all the complaints. My daughter, Emma, ended up winning Miss South Dakota Outstanding Teen in 2010 and Veronica held a few local titles and competed at the state pageant. They were done with pageants, thankfully, but it was a good experience. They each learned and gained a lot from the experience. Emma graduated from the University of Nebraska in 2016, traveled in Europe that summer with her British boyfriend, came back to the USA got a job at Cornell University, and then eloped in December 2016...to the British boyfriend! Luckily, we love Luke Jones as a son and he is a great addition to our family. They live in Ithaca, New York, where she works for Cornell and he is a Website designer and works out of their apartment. Needlesstosay, they are doing great. Veronica is finishing her Senior year at the University of Minnesota in Minneapolis, majoring in Political Science and a minor in Spanish. She hopes to go to Law School....so we shall see. Randy works for Fenske Media now as the IT person. He enjoys it! Looking forward to seeing everyone in June 2019.

Worked for Tom Daschle, got married to Randy in 1985, traveled in the Army with him for 14 years, moved to Rapid City in 1999, working now for Senator Tim Johnson and busy raising two beautiful daughters, Emma and Veronica.

Finally, got a few pictures up...during the March Blizzard that we are having right now! It is nice to have a day off and be at home!

Deleted the last update about my daughters so adding it back so you know about the last picture on my profile...Emma and Veronica participated in the Miss Rapid City Pageant a couple weeks ago in March 09...Emma received the 1st Runner up in the Teen Division and Veronica won the title of Little Miss Rapid City. It was a lot of fun!

The reunion is coming along well, thanks to Dave and his committee...It is great to meet and share a few laughs and drinks...
School Story:
No one story...as I have great memories...except when I didn't make cheerleading my Senior year...that was the worst moment of my life, back then, but now looking back...yea, it was the worst moment of my life! Not so much that I didn't make cheerleading, but sitting at the Pep Club Brunch, having all the names called and then realizing your name was not called...looking at my Mom, I will always remember that...But, I survived and though didn't know it at the time, guess made me be able to accept disappointment later on in life...use it every once in a while to help my girls get through their disappointments in life...Plus, it made me think about how others feel...Other than that, I only have fond memories of Central High School...we did have fun, didn't we! It's pretty bad when your high school daughters asks about your days in high school and you have to sugar coat it...if she does 1/2...no 1/4...no 1/8th of what I did...no way! She would be in so much trouble!!! Life was simplier back then for some reason...and didn't seem so scary. It seemed more innocent...but I guess it really wasn't with all the drinking and driving...really should not have done that! Let's hope we all have designated drivers at the reunion!